Open the FlashAcademy app on your student's device.
Once logged in, tap on the flag icon in the left-hand corner of the screen. (The flag indicates the language being learned).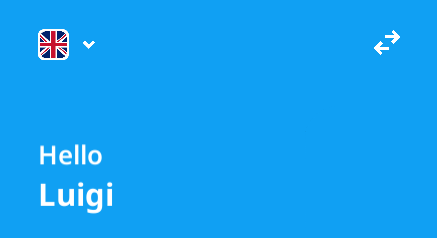 This screen will show you the current home language and target language (the language you wish to learn). Tap on the white arrow next to each to reveal more options.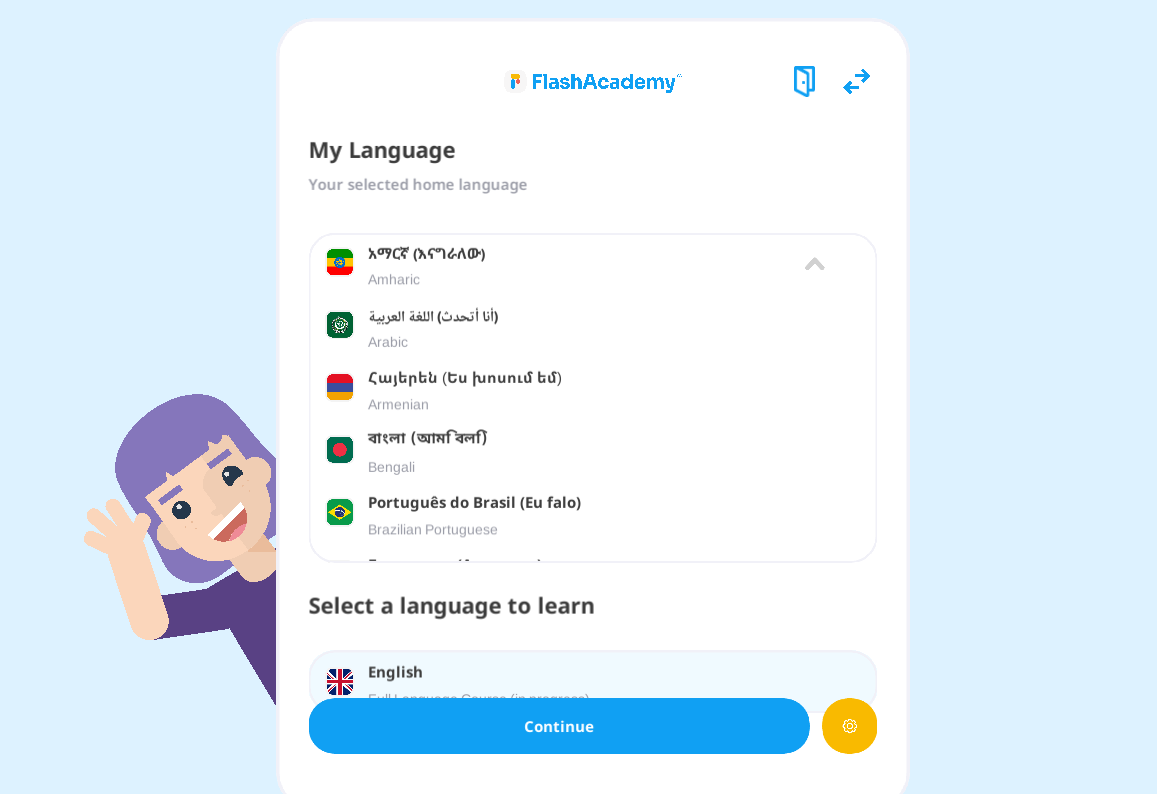 Select the language you wish to use, confirm the target language, and select Go!
They will then able to continue using FlashAcademy in the selected language.