Tracking the progress of your students in FlashAcademy is a quick process. First, log on to the Teacher Dashboard (edu.flashacademy.com).
Once logged in, select your preferred Class on the My Classes page.
Once the class has opened, you will see a report on the progress made by all students in that class.
The graph at the top of the page will show you a summary of progress and engagement. You can use the drop-down menus to the right of the graph to change what the graph is showing and in what time frame.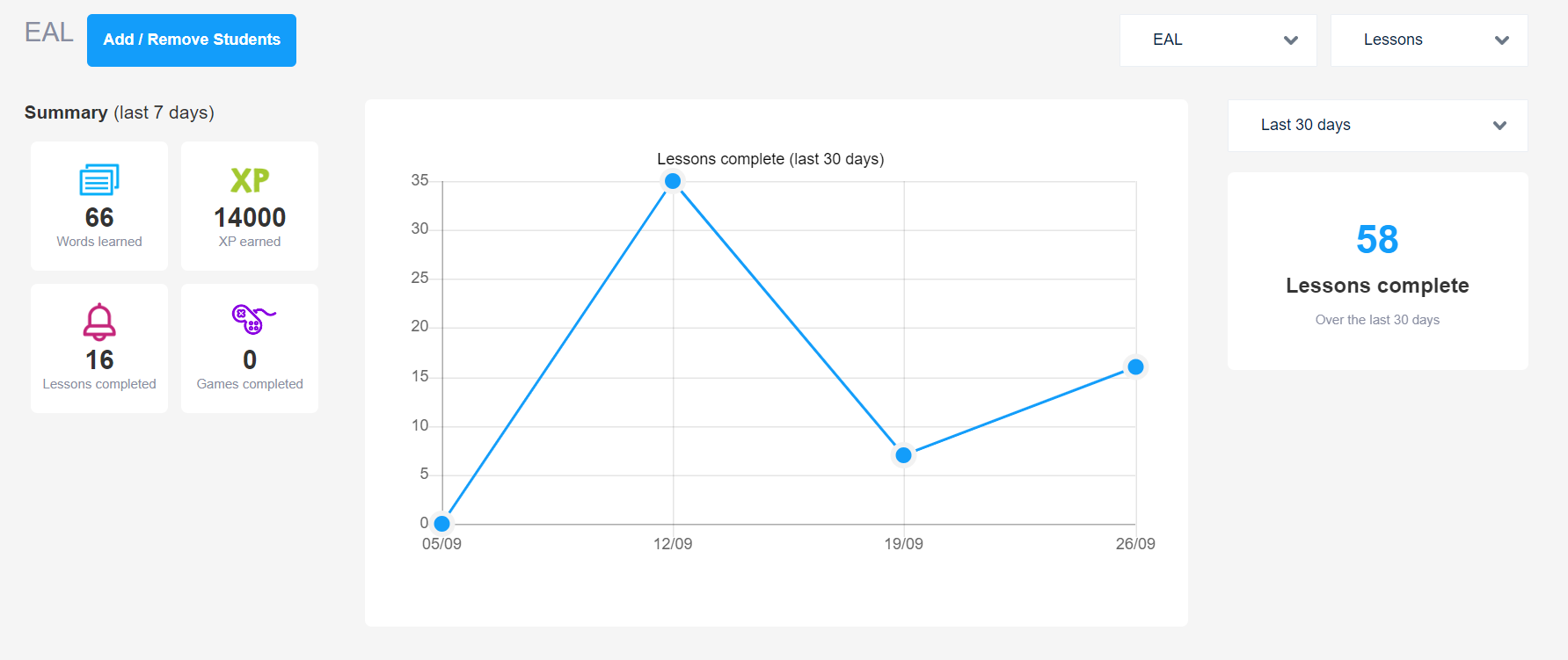 The Summary to the left of the graph shows the XP earned, lessons completed, games completed, and words learned in the last 7 days. Students earn XP by completing lessons, games and by using the object translator.
Below the graph, you will see a bar-chart display that shows the group-average % of key skills in FlashAcademy lessons. These include; vocabulary, spelling, listening, writing, and speaking.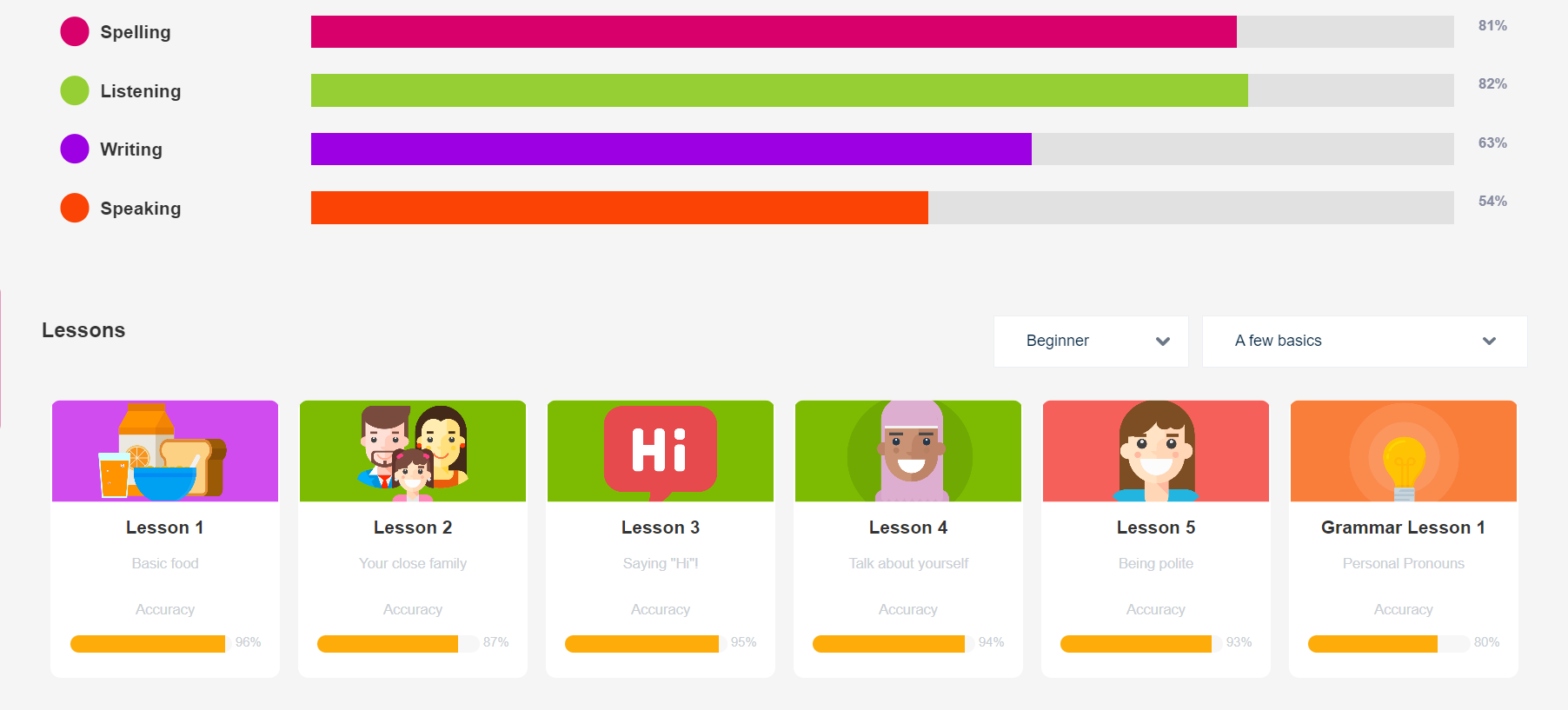 Data and graphs are updated automatically as students use the platform.
If you scroll to the bottom of the page you will see a Leaderboard which contains a list of students that you have added to the class. You will see how many XP a student has and the percentage next to each name will show the percentage of lessons that a student has completed.
Next to each student you will see a View button. Select the view button to see all the reporting filtered to that specific student.
You can monitor pupil usage to check progress, provide reminders, and incentivise usage.