Students can access learning in FlashAcademy at any time. The following information will show you how to guide them to a lesson and how to start the lesson.
Open the FlashAcademy app and log in. Scroll down the homepage and tap to select the chosen category.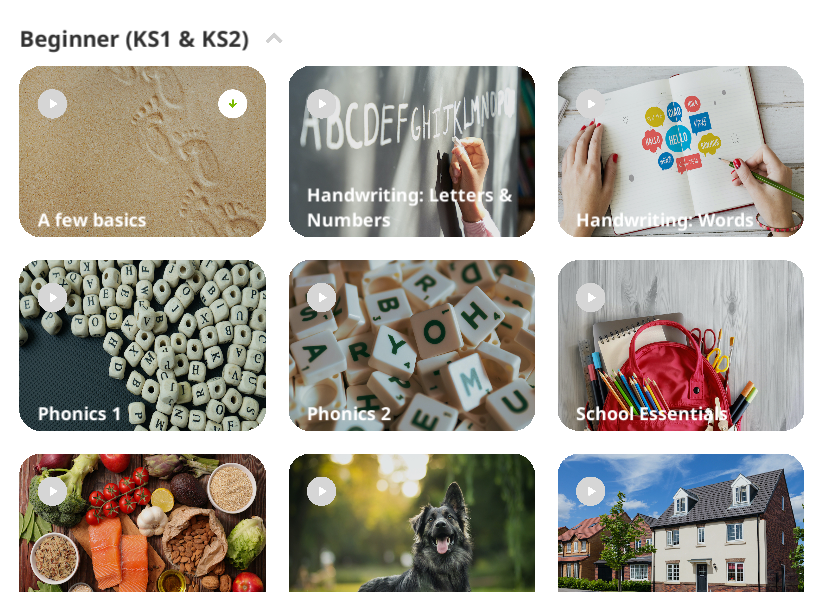 Next, select the lesson you wish to complete, followed by Start Lesson.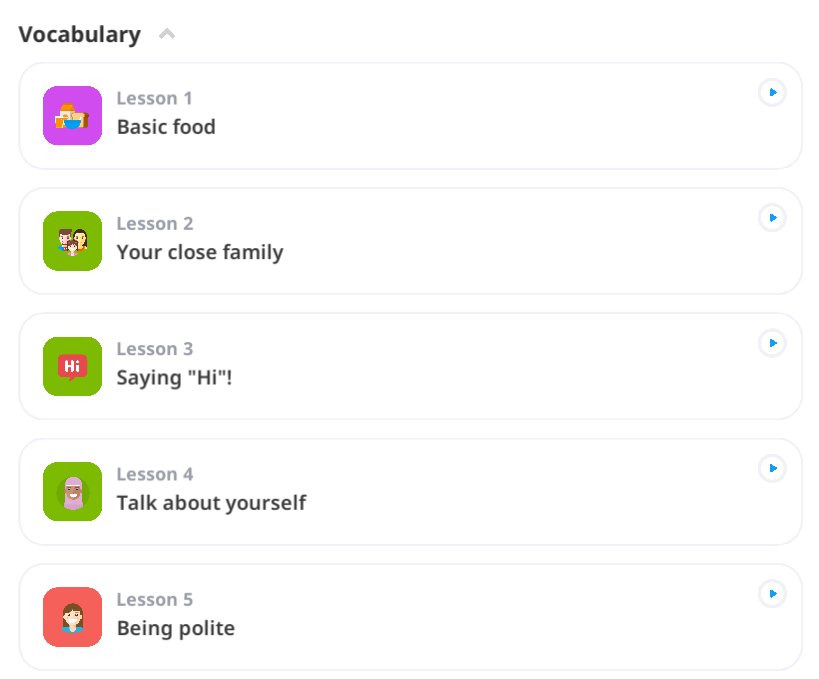 You will see the first flashcard in the lesson. To continue select Next.
Students then work through a series of challenges by selecting their answer followed by Continue.
Once all challenges are complete, students will see the Lesson Completed screen. This will display a report card with an accuracy score, their area of strength, the XP awarded to them, and how many words they have learned.
To complete the lesson, select Continue. This will return you to the category screen.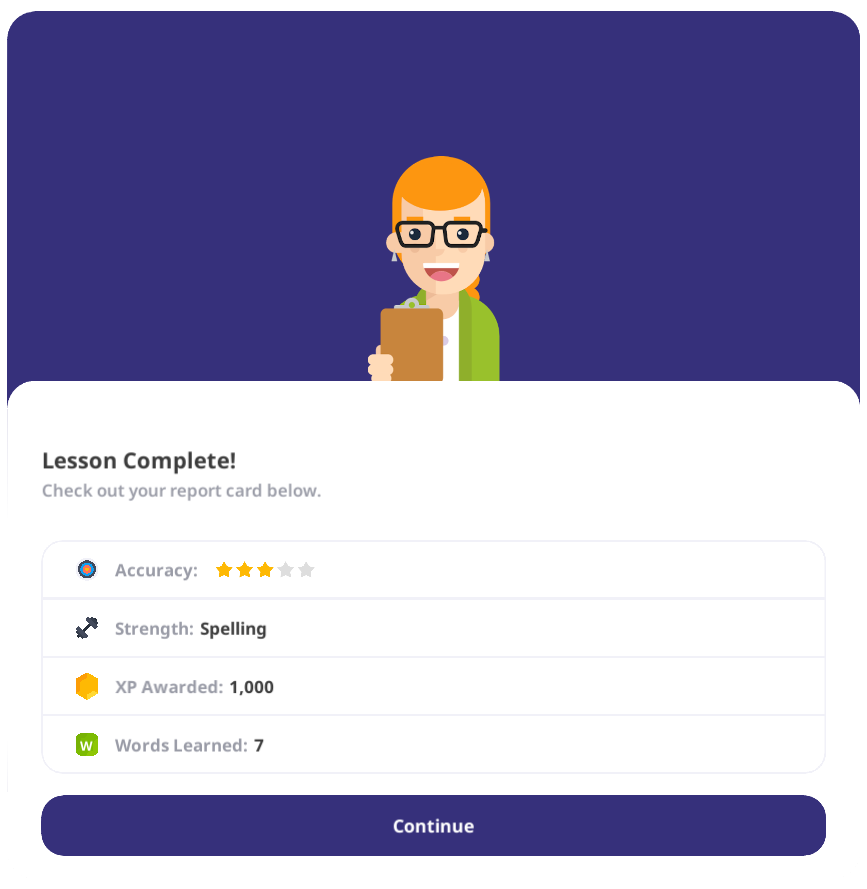 Lessons can be repeated as many times as needed, and pupils can see their report cards each time.