Open the Teacher Dashboard (edu.flashacademy.com) and log in.
Next, click the Curriculum tab.

Select the relevant category.
TIP: Use the dropdown menus to filter by language course and level, or use the search bar to find specific words.
Once a category has been selected, a Resources tab will appear on the far right.
To download all accompanying resources, click the Download All.
For individual resources, click the downwards arrow next to the relevant resource.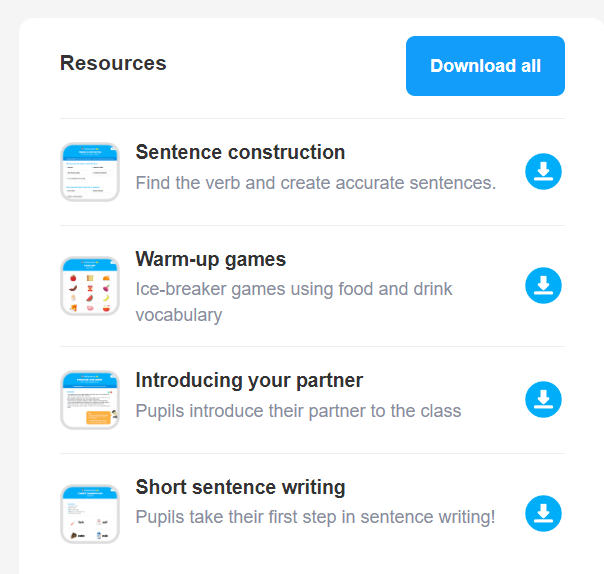 Resources can be used to supplement the work accessed in the FlashAcademy app.