Custom Lessons are a way of setting personalised vocabulary sets for students - you can choose words and expressions from our existing pool of vocabulary and place them in a bespoke lesson for your pupils.
To create a custom lesson, open the Teacher Dashboard (edu.flashacademy.com) and log in.
Next, click the Custom Lessons tab.
Then, click Create my first custom lesson.
Complete the Lesson information form with the Lesson name, Lesson description and select the target language from the Language dropdown menu.
Tick the boxes next to the vocabulary you want to include in the lesson (minimum 4 - maximum 12).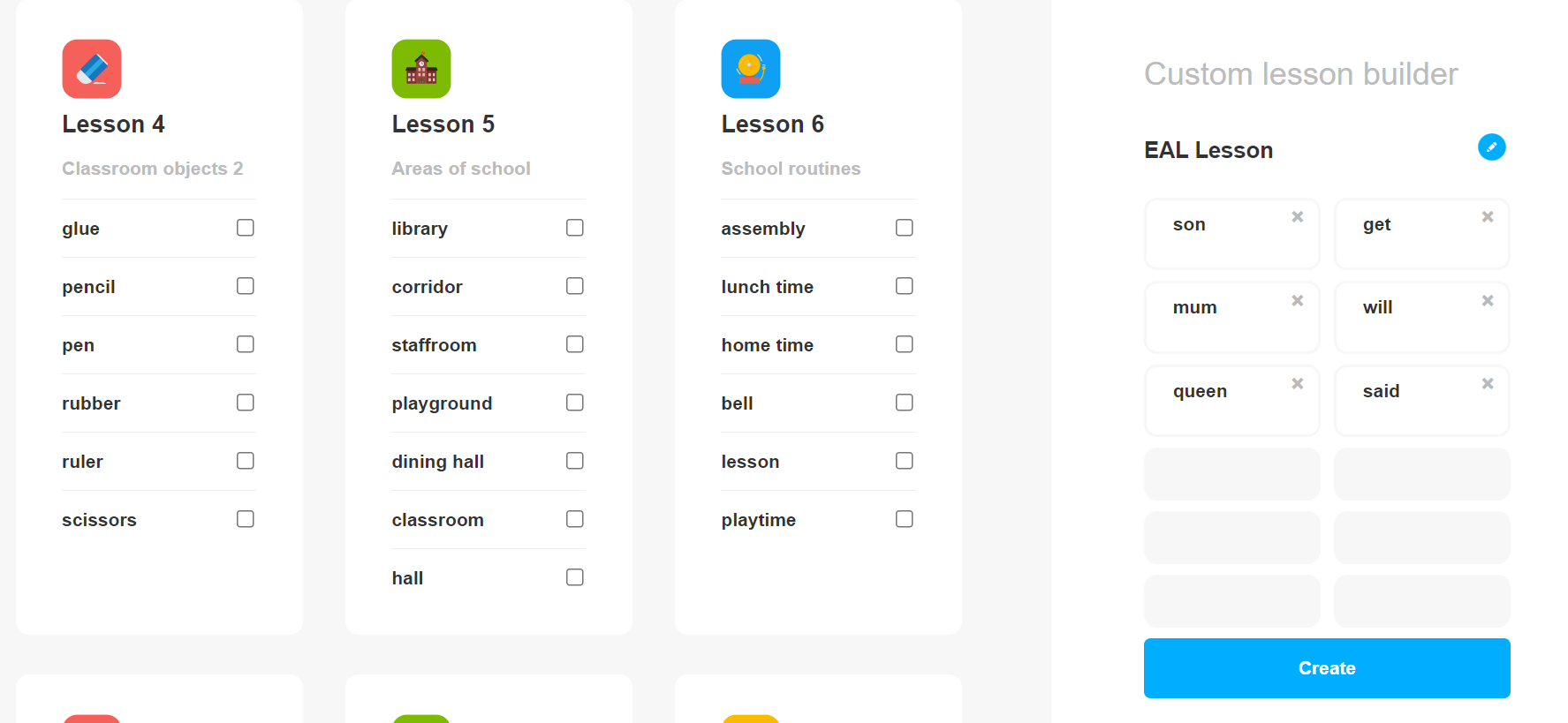 Once selected, click Create.
TIP: Use the dropdown menus to filter content by level and category.
Using the Class and Search features select which students you wish to assign the Custom Lesson to by clicking the green-plus next to their name(s).
Once students display in the right-hand box click Continue.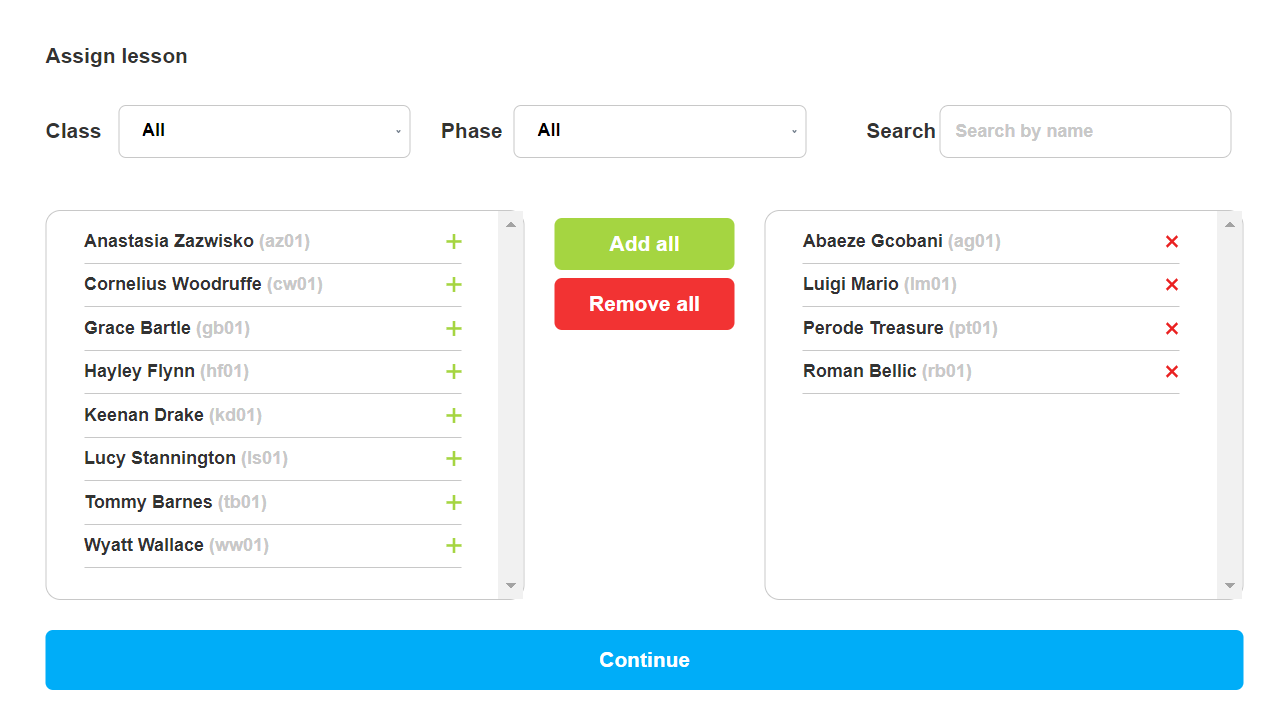 Review information and if correct click Create Lesson.
The custom lesson is now set. Your students will see their custom lesson on the homepage when they next log in to FlashAcademy.