Curriculum is a collection of the lessons and content available on FlashAcademy. Lessons are grouped in categories, and a variety of categories are included in varying levels (Beginner, Intermediate and Advanced). Here you can see what each lesson contains, find the vocabulary that students are going to learn, assign the lessons as tasks, and explore various related resources.
Here is how you can access and navigate the Curriculum on FlashAcademy;
Open the Teacher Dashboard (edu.flashacademy.com) and log in.
Next, click the Curriculum tab.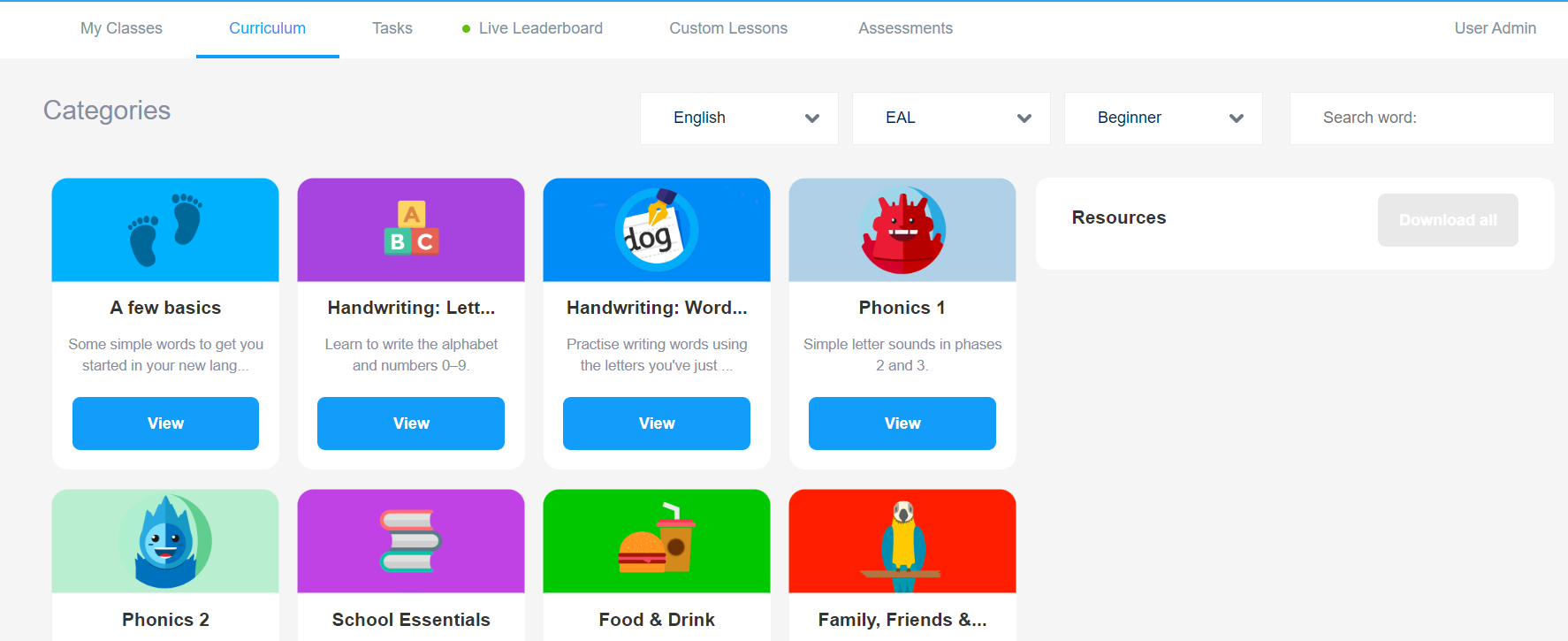 Use the dropdown menus to select language course and level or use the search bar to find specific words.
Click View on the desired category and you will now be able to see all the lessons in that category.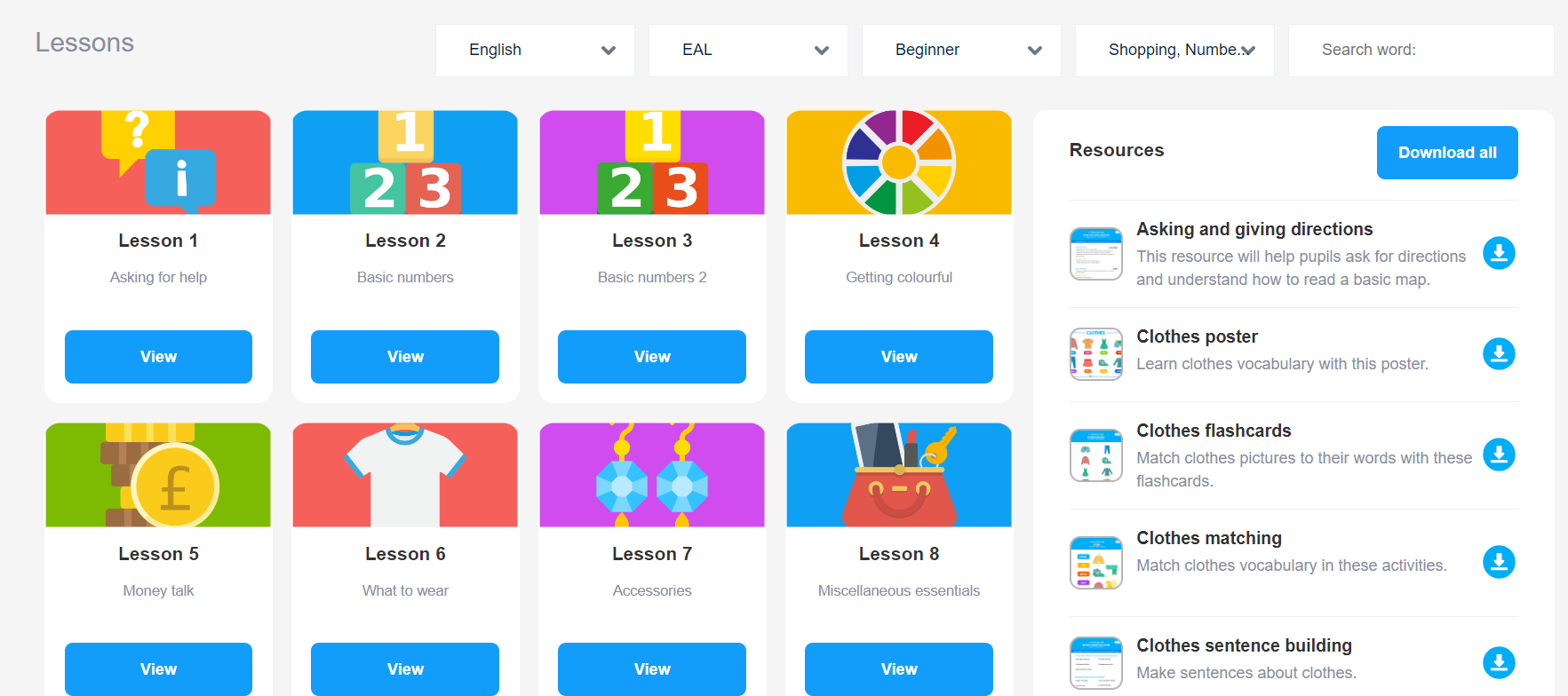 Once a category has been selected, a Resources tab will appear on the far right, where you can download a number of supporting documents.
Then, click View on any of the lessons to see the vocabulary covered in that lesson.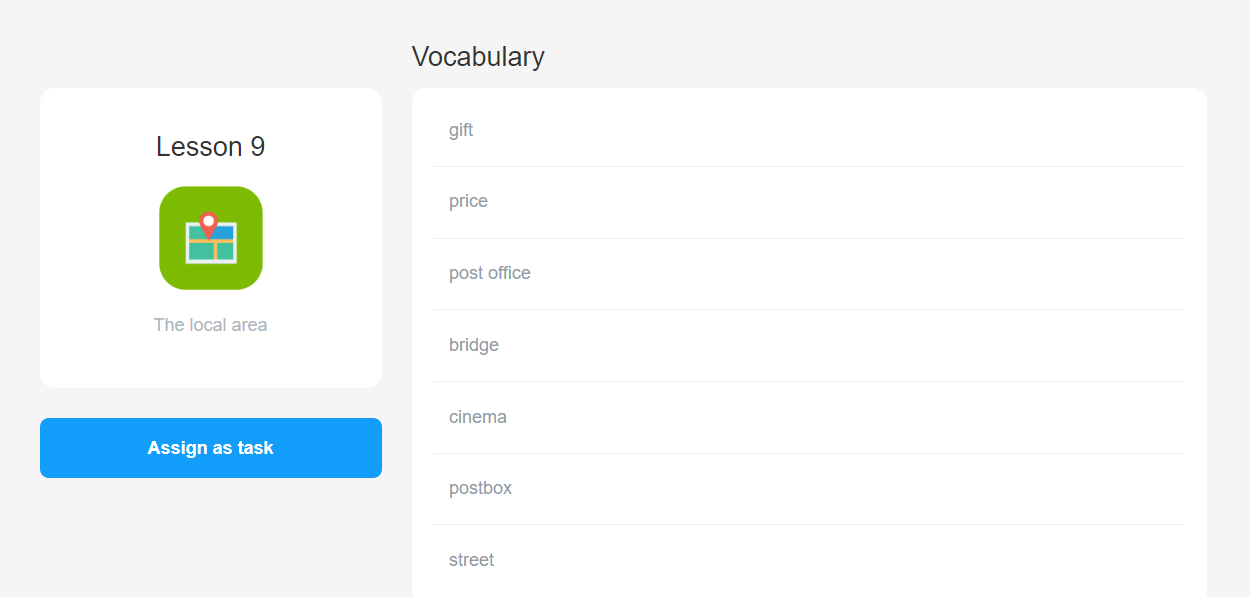 You will be able to assign any lesson as a task by clicking 'Assign as task' button.
Simply select the Class from a pop-up menu to set the task to, and click Next. Then choose a due date and select Set task. Check all the information is correct and select Next to complete the process.
Click the Tasks tab to ensure that the task is set correctly and displayed as a Current task.
When you set a task, your students will receive a notification when they next log in to FlashAcademy.
TIP: Use the Curriculum section to lesson plan and to help with choosing specific assignments to set for your classes.