If a teacher has forgotten their password, you can reset it this by heading to the Teacher Dashboard (edu.flashacademy.com) and logging in.
Next, select User Admin and then choose the Teachers option.
Teachers with Admin access can reset any colleague's password, teachers who are Full Access or Limited Access can only update their own once logged in.
Locate the teacher whose password needs to be reset and click the settings wheel in the right-hand corner of their name.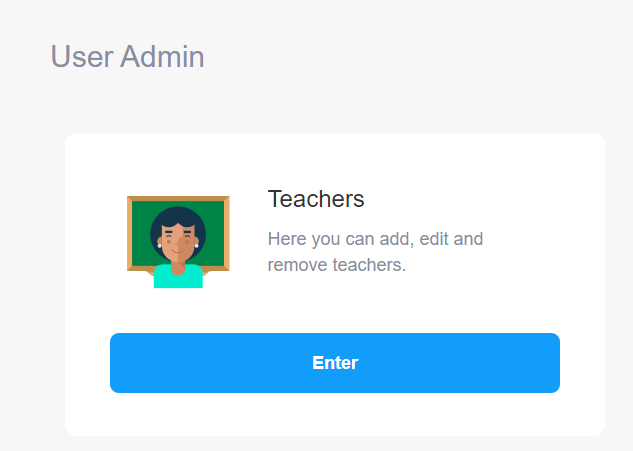 The Edit Teacher pop-up menu will appear. Enter a new password in the Password.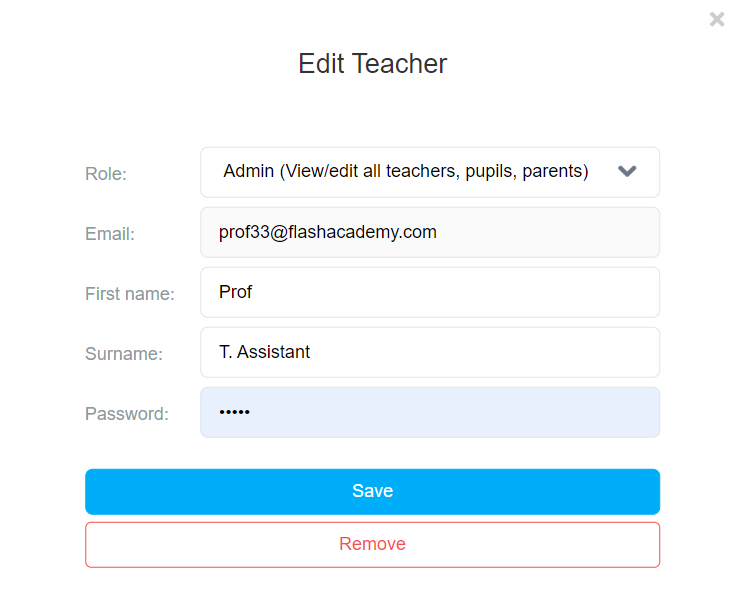 Finally, select Save.