Go to the home screen and click the Profile button on the navigation bar along the side of the screen (or along the bottom if a pupil is accessing on tablet or mobile device).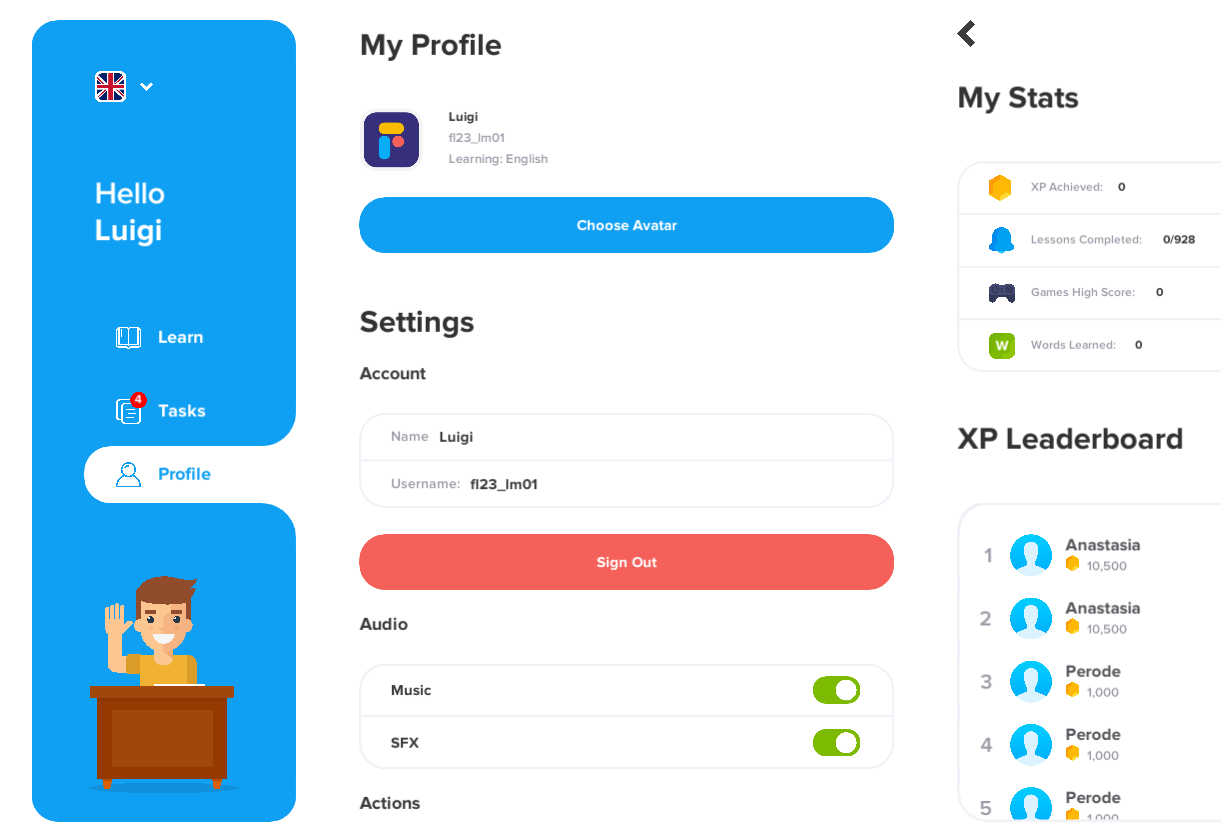 TIP: If the pupil is using the app in a different home language, look out for the icon that looks like a person.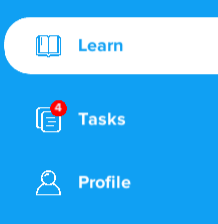 Next, click the red Sign Out button.
The pupil will then be logged out of the FlashAcademy app.