Open the Teacher Dashboard (edu.flashacademy.com) and log in.
Next, select User Admin and choose the Students option.
Adding Students
Select Add Students and follow the steps shown on the screen.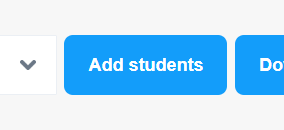 You can add new students manually or use the template upload option.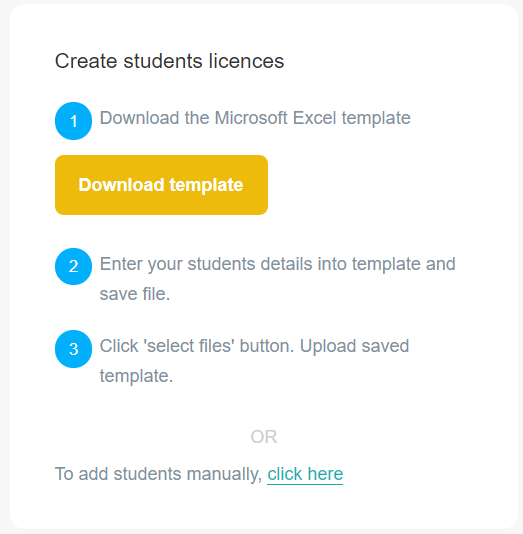 To use the template option you need to follow the following steps:
Download the CSV template
Populate that template with first names, last names, and a password
Save the template and upload to the Dashboard by clicking Select File and then choosing the file labelled Template
Once uploaded, FlashAcademy will check the file for errors or missing information. A green tick will be displayed once the upload is ready to progress. Select Continue to progress to the next step.
TIP: empty columns or missing fields in the spreadsheet will cause an error, please do not leave any gaps or empty cells, or rename the top row.
To add students manually, select the manual option and fill in the required information. Select Add Students to add each student, then select Continue once you've finished adding them all.
The next step is to assign the licence-type and home language for each student, then select Continue.
TIP: You can use the top row to apply the same settings to all students. For home language, this can be set to "English" as default and changed by the student when they first log in.
The pupils are then added to FlashAcademy.